Incrementality Platform Reviews
Kochava Foundry
Kochava Foundry is a premium strategic service team part of Kochava, one of the leading mobile attribution companies, based in Sandpoint, Idaho.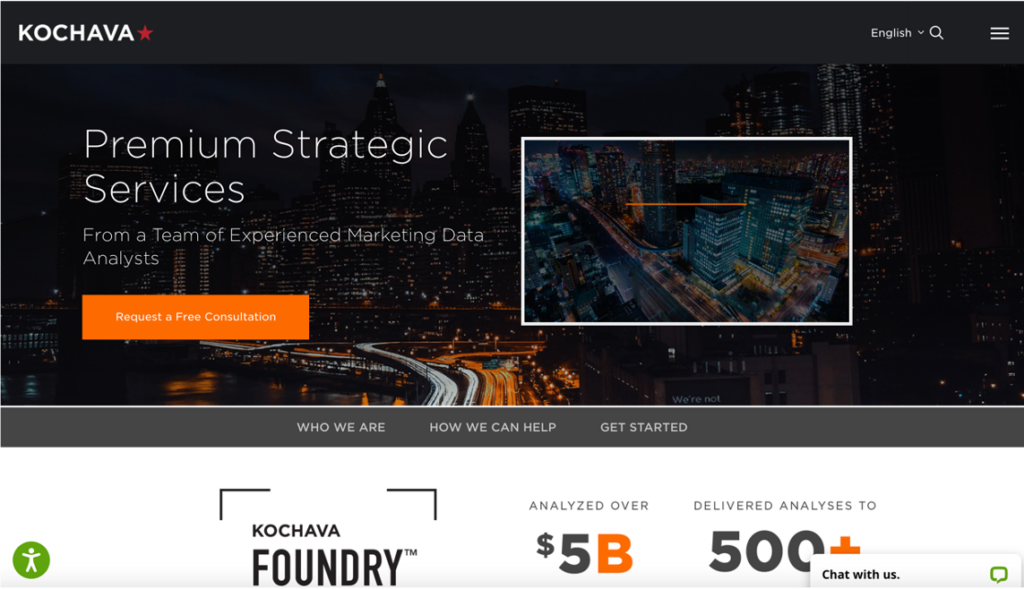 Kochava Foundry is lead by Grant Simmons, VP of Client Analytics, VP of Kochava Foundry and former Head of Retail Analytics at Oracle/Datalogix.
Grant is considered one of the top experts in marketing analytics in the world. He's smart, sharp, no bullshit and controversial with his opinions.
Kochava Foundry has been introduced officially during December 2020, as part of the company's diversification of product and services.
While Kochava Foundry is not a platform , but a service, I wanted to add them to the list of my review, mainly because I respect what Grant is doing, and I value Kochava as one of the best attribution companies available.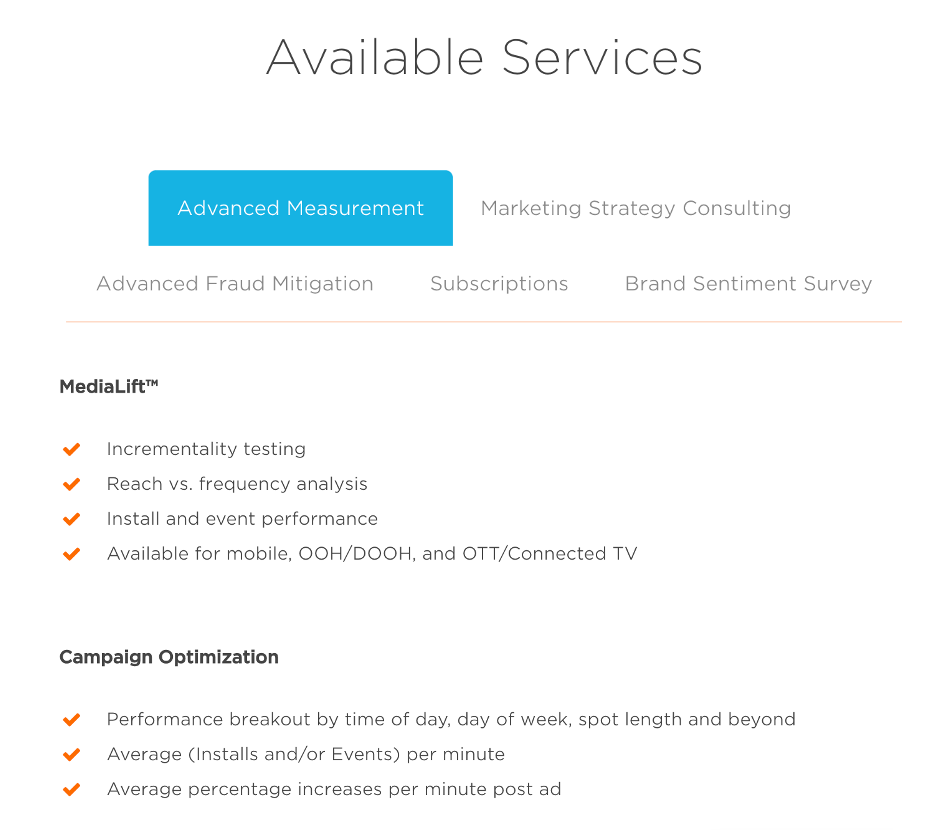 Kochava Foundy incrementality testing approach depends on a rigorous set of tests and data analysis performed by Grant's team. The goal is to run a series of partial blackouts and examine the impact of stopping campaigns and channels partially to come up with a perfect media mix outcome.
This process takes time, and provides an outstanding result that is relevant for the time of the test, but unfortunately, a marketer would need to hire Kochava Foundry regularly in order to enjoy on-going incrementality results and recommendations.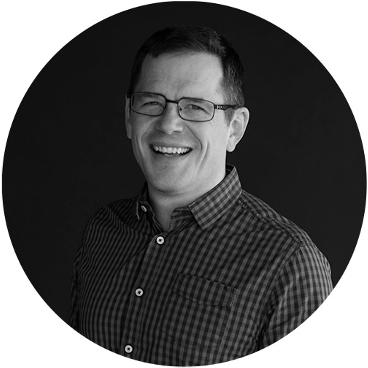 As VP of Client Analytics, Grant leads a team of data enthusiasts in providing insightful analysis of holistic campaign performance and providing business value assessments for Kochava clients.
Prior to joining Kochava, he was the head of Retail Analytics at Oracle Data Cloud where he worked with over 1,500 retail directors, VPs, CMOs and agencies to develop individualized test-and-learn strategies.
If you happen to have been in an event where Grant was a speaker, panelist or guest – you would know that Grant really understands mobile attribution and marketing analytics.
Coming from a background in Oracle – he has the experience in media mix modeling and incrementality testing for brands, which he applies to mobile as well.
How easy is it to integrate with Kochava Foundry ?
Unlike the other platforms, Kochava Foundry is a premium service. This means that they will be happy to do most of the work and provide a very specific data sharing framework to connect with a brand's data.
If you happen to already be a Kochava customer – obviously, this will be easier, but even if you are – the Foundry may still want more data such as offline sales and other untracked advertising activities you perform.
Since it's a completely custom "integration", I gave it only 2 stars.
Ease of integration: ★★☆☆☆
What is Kochava Foundry's premium strategic service pricing ?
Kochava never strived to be the cheapest. On the other hand, when it came to attribution – they were the only MMP that offered a free package (with free app attribution).
Most of their customers are enterprise clients: McDonalds, Amazon, Machinezone
They heavily focus on the American market.
The premium service offering is a custom consulting service, hence, there is no set price sheet offered on the website.
As a consulting fees, I imagine that the price is not cheap.
Brands that need hand holding and are ok with a sporadic and ad-hoc test are probably very well off with Kochava Foundry.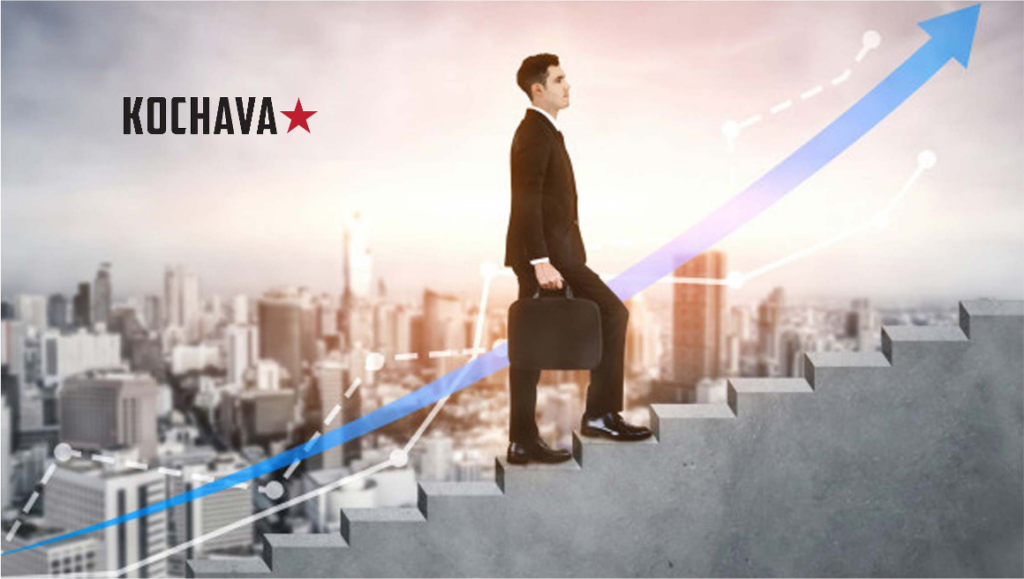 Since the pricing is not transparent and since it's based on a consulting fee, I only gave them 3 stars.
Pricing: ★★★☆☆
What about the insights ?
I couldn't get Kochava Foundry incrementality insights, as I could not shell a few thousands on consulting services while using Appsflyer and testing multiple platforms.
So – my source of information about the insights were from the service description and having following Grant's analysis over the years.
I would bet that the insights are deep, thorough and actionable.
The only reasons I gave kochava foundry incrementality insights 3 stars rather than 5 is the fact that being based on a service, the insights are ad-hoc and not on-going.
i.e. whatever incrementality insights the study would provide – would become completely irrelevant once any changes happen (internal or external)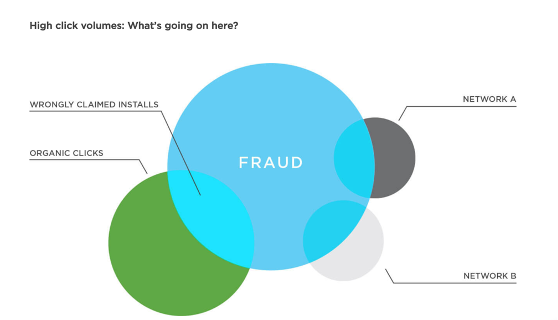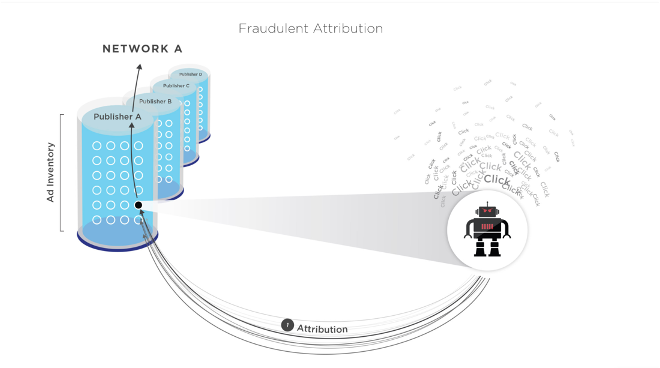 Useful insights: ★★★☆☆
Were the results from Kochava Foundry unbiased ?
Interestingly enough, Kochava would get a high rank for results being unbiased. The surprise comes from the fact that Kochava for attribution charges customers "per click" or "per conversion" . This means that Kochava might lose revenues from customers who execute incrementality insights from Kochava Foundry.
Grant would not jeopardize his own reputation – but I must be realistic, as he gets his salary from Kochava – there's no way that he can be 100% unbiased.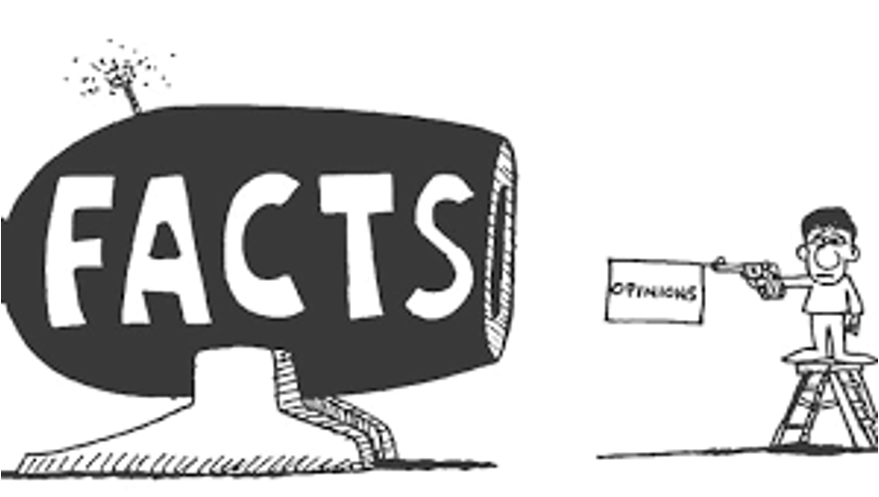 The connection between Kochava and Kochava Foundry had me reduce the star ranking.
Unbiased results: ★★★★☆
Privacy Restrictions Compliancy
Kochava knows very well about privacy and have been in the forefront of the industry when it came to the changes recently announced by Apple and Google.
Kochava Foundry incrementality measurement relies on service using historical aggregated data and a surgical approach to running a series of black out and hold out tests. Since it is managed by a team of professionals, led by Grant Simmons – Kochava complies with the privacy requirements.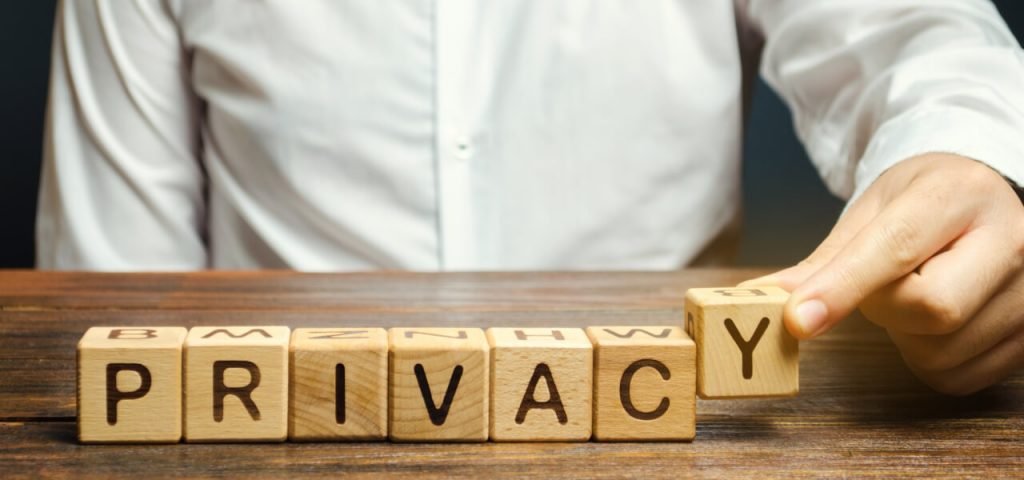 What is Kochava Foundry overall score ?
Kochava Foundry is a premium service. It's like having the world's best analysts working for your marketing team, examining what works and what doesn't giving you advise.
The service and usefulness of insights are great, but as a premium expensive – it's EXPENSIVE.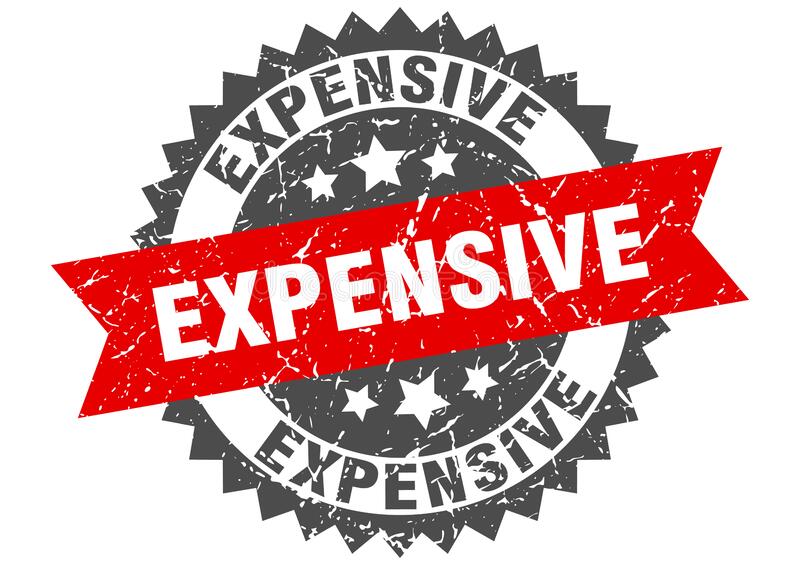 If you can afford Kochava Foundry, you probably have an unlimited budget and limited resources to run marketing in your company. It's like the white glove service in a 5 star hotel.
There are alternatives incrementality platforms you can consider – check out other platforms I reviewed.
Incrementality Platform Reviews rating for Kochava Foundry:
Ease of integration: ★☆☆☆☆
Pricing: ★★☆☆☆
Useful insights: ★★★★★
Unbiased results: ★★★★☆
Compliancy with privacy requirements: ★★★★★
Overall: ★★★☆☆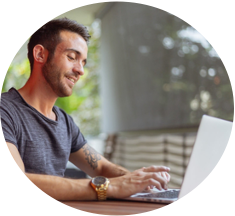 About the author:
Michael Holmstein, experienced marketer with over 7 years experience in app marketing. I've worked at gaming companies like MZ and Playstudios, and fintech companies like Current and Coinbase. Attribution and incrementality measurement is a personal passion of mine.